You've worked hard your whole life, and now the day has finally come when you can retire! But with it comes the realization that you'll need to carefully manage your assets so that your retirement savings will last.
Review Your Portfolio Regularly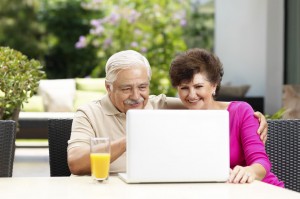 Traditional wisdom states that retirees should value the safety of their principal above all else. For this reason, some people shift their investment portfolio to fixed-income investments, such as bonds and money market accounts. The problem with this approach is that you'll effectively lose purchasing power if the return on your investments doesn't keep up with the rate of inflation.
While generally speaking, it makes sense for your portfolio to become progressively more conservative as you grow older, it may be wise to consider maintaining at least a portion of your portfolio in growth investments.
Spend Wisely
Don't assume that you'll be able to live on the earnings generated by your investment portfolio and retirement accounts for the rest of your life. At some point, you'll probably have to start drawing on the principal. But you'll want to be careful not to spend too much too soon. This can be a great temptation, particularly early in retirement. Remember, if you whittle away your principal too quickly, you may not be able to earn enough on the remaining principal to carry you through your remaining years.
A good guideline to go by is to make sure your annual withdrawal rate isn't greater than 4% to 6% of your portfolio. The appropriate percentage for you will depend on a number of factors, including the length of your payout period and your portfolio's asset allocation.
Ambassador Advisors is a Registered Investment Advisor. Securities offered through American Portfolios Financial Services, Inc. of Holbrook, NY, 631-439-4600 (APFS), member FINRA, SIPC. Investment Advisory Services offered through Ambassador Advisors, LLC. Ambassador Advisors is not owned or operated by APFS.
Any opinions expressed in this forum are not the opinion or view of Ambassador Advisors or American Portfolios Financial Services, Inc. (APFS). They have not been reviewed by either firm for completeness or accuracy. These opinions are subject to change at any time without notice. Any comments or postings are provided for informational purposes only and do not constitute an offer or a recommendation to buy or sell securities or other financial instruments. Readers should conduct their own review and exercise judgment prior to investing. Investments are not guaranteed, involve risk and may result in a loss of principal. Past performance does not guarantee future results. Investments are not suitable for all types of investors.