Things to Consider When Nearing Retirement (Part 3)
Posted on: June 18, 2015
Financial Planning
News
Retirement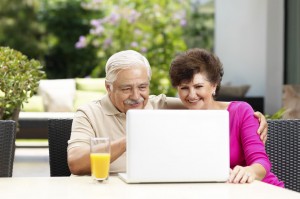 Facing a Potential Shortfall
If you're nearing retirement and determine that your retirement income may not be adequate, you might need to drastically change your spending and saving habits. Saving even a little money can really add up, if you do it consistently and earn a reasonable rate of return. Here are some suggested way to stretch your retirement dollars:
Refinance your home mortgage if interest rates have dropped since you obtained your loan, or reduce your housing expenses by moving to a less expensive home or apartment.
Access the equity in your home by using the proceeds from a second mortgage or home equity line of credit to pay off higher-interest-rate debts, or consider a reverse mortgage.
Sell one of your cars if you have more than one. When your remaining car needs to be replaced, consider buying a used one.
Ask about insurance discounts and review your insurance needs.
Reduce discretionary expenses such as dining out or routinely shopping for unnecessary items.
By planning carefully, investing wisely, and spending thoughtfully, you can increase the likelihood that your retirement will be a financially comfortable one.
Ambassador Advisors is a Registered Investment Advisor. Securities offered through American Portfolios Financial Services, Inc. of Holbrook, NY, 631-439-4600 (APFS), member FINRA, SIPC. Investment Advisory Services offered through Ambassador Advisors, LLC. Ambassador Advisors is not owned or operated by APFS.
Any opinions expressed in this forum are not the opinion or view of Ambassador Advisors or American Portfolios Financial Services, Inc. (APFS). They have not been reviewed by either firm for completeness or accuracy. These opinions are subject to change at any time without notice. Any comments or postings are provided for informational purposes only and do not constitute an offer or a recommendation to buy or sell securities or other financial instruments. Readers should conduct their own review and exercise judgment prior to investing. Investments are not guaranteed, involve risk and may result in a loss of principal. Past performance does not guarantee future results. Investments are not suitable for all types of investors.