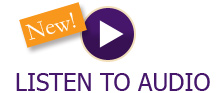 The major indexes had their first positive week in recent memory and did so in quite significant fashion. The Dow broke its eight-week losing streak by rallying 6.2%, the NASDAQ and S&P 500 ended seven-week losing streaks, rising 6.8% and 6.6%, respectively. Continuing the recent trend, no specific news seemed to drive markets, with analysts making both bullish and bearish predictions each having plenty of ammo for their arguments.
The bears point to continued concerns over inflation, including ongoing pressures from recent lockdowns in China that may further exacerbate supply chain challenges, energy supply issues, and result in price increases. All the while, the Ukrainian conflict drags on and most pundits still anticipate additional rates hikes from the Federal Reserve. Giving credence to the belief these events will, in fact, drag down markets, social media company Snapchat reported they do not expect to meet their projected financial results for the current quarter. The next day, shares of the company dropped over 40% and pulled down other ad-based internet stocks with them, such as Facebook parent Meta and Google parent Alphabet.
In the bull category, evidence pointing towards peak inflation having already occurred has not been contradicted, China lockdowns have eased, and the most recent jobless claims report this week showed that the labor market remains strong—perhaps explaining why consumer spending has not contracted.
Additional arguments include markets having already priced in much of the bad news, such as uncertainty in Ukraine, higher gas prices and recessionary concerns. Because of this, many high-tech stocks no longer have the lofty valuations brought on by Covid lockdowns and, instead, are showing price-to-earnings numbers in line with more established companies, which is more attractive to worrisome investors.
An example of the back-and-forth mood from traders came after NVIDIA, one of our Proud to Own holdings, reported earnings on Wednesday. While beating analyst expectations for both earnings and revenue, NVIDIA also lowered forward guidance for the current quarter due to supply chain issues. Before the market opened Thursday, their share price was down by as much as 10%, but, by the time the session ended, shares had erased those losses and gained an additional 5% with no new information.
Markets continue to look for equilibrium and information to decipher ongoing events. In such environments, traders commonly run from one position to the next in an attempt to stay ahead of the next big "move." Like the man in James 1:6 who "is like a wave of the sea, blown and tossed by the wind," such unsteadiness can lead to struggling returns. Historically, it is during times like this that the foundation for long-term wealth is built. Continue taking deliberate steps towards your investments and don't be swayed by short-term winds. These actions lead to positive, more consistent, results.
Any opinions expressed in this forum are not the opinion or view of American Portfolios Financial Services, Inc. (APFS) or American Portfolios Advisors, Inc.(APA) and have not been reviewed by the firm for completeness or accuracy. These opinions are subject to change at any time without notice. Any comments or postings are provided for informational purposes only and do not constitute an offer or a recommendation to buy or sell securities or other financial instruments. Readers should conduct their own review and exercise judgment prior to investing. Investments are not guaranteed, involve risk and may result in a loss of principal. Past performance does not guarantee future results. Investments are not suitable for all types of investors. To the extent that this material concerns tax matters, it is not intended or written to be used, and cannot be used, by a taxpayer for the purposes of avoiding penalties that may be imposed by law. Each tax payer should seek tax, legal or accounting advice from a tax professional based on his/her individual circumstances.
This material is for informational purposes only. Neither APFS nor its Representatives provide tax, legal or accounting advice. Please consult your own tax, legal or accounting professional before making any decisions. Information has been obtained from sources believed to be reliable and are subject to change without notification. The information presented is provided for informational purposes only and not to be construed as a recommendation or solicitation. Investors must make their own determination as to the appropriateness of an investment or strategy based on their specific investment objectives, financial status and risk tolerance. Past performance is not an indication of future results. Investments involve risk and the possible loss of principal.