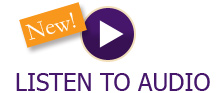 Coming off their first winning week in almost two months, the major indexes moved slightly lower during a trading week shortened due to Memorial Day. Swings in sentiment continued as The Dow, NASDAQ and S&P 500 were all positive through Thursday, before a sell off Friday took those gains back.
Multiple economic reports came in better than expected. On Tuesday, the Consumer Confidence Index, which provides a numerical rating that gives analysts an indication of the sentiments of buyers relative to the previous month, reported May at 106.4, slightly lower than April's 108.6, but measurably higher than projections of 103.7. On Thursday, initial jobless claims came in slightly below estimates, followed by Friday's release of non-farm payrolls which saw 390,000 jobs added in May, significantly above the 325,000 estimate.
In Wall Street fashion, some analysts are feeling 'good news is bad news' believing that continued high employment may feed into inflationary pressures as it buttresses consumer spending. Oil remains high, despite OPEC raising their output, as many believe it will not make up for stronger demand in part due to China easing lockdowns. On Thursday Microsoft announced it will not meet earnings estimates for the current quarter and on Friday Elon Musk announced Tesla would be laying off 10% off staff and in an internal email stated he has a 'super bad feeling' about the economy. In the week ahead we will see the much anticipated Consumer Price Index numbers for May which is a major gauge on inflation. In addition, several companies report earnings that may not move markets but could provide more perspective on current economic happenings. Examples are J.M. Smucker Company regarding freight demand and Campbell Soup Company in regards to food supply chains and prices. Proverbs 18:17 summarizes the current climate better than any analyst when it states, "The first to plead his case seems right. Until another comes and examines him." There are many different narratives playing out in the global economy. Each new insight or report seems to be 'right' and reshapes the views of traders and analysts. As so many different factors continue to develop, holding on to a broader view, both in scope and timeframe, can be an investors' greatest asset while we await a fuller story.
Any opinions expressed in this forum are not the opinion or view of American Portfolios Financial Services, Inc. (APFS) or American Portfolios Advisors, Inc.(APA) and have not been reviewed by the firm for completeness or accuracy. These opinions are subject to change at any time without notice. Any comments or postings are provided for informational purposes only and do not constitute an offer or a recommendation to buy or sell securities or other financial instruments. Readers should conduct their own review and exercise judgment prior to investing. Investments are not guaranteed, involve risk and may result in a loss of principal. Past performance does not guarantee future results. Investments are not suitable for all types of investors. To the extent that this material concerns tax matters, it is not intended or written to be used, and cannot be used, by a taxpayer for the purposes of avoiding penalties that may be imposed by law. Each tax payer should seek tax, legal or accounting advice from a tax professional based on his/her individual circumstances.
This material is for informational purposes only. Neither APFS nor its Representatives provide tax, legal or accounting advice. Please consult your own tax, legal or accounting professional before making any decisions. Information has been obtained from sources believed to be reliable and are subject to change without notification. The information presented is provided for informational purposes only and not to be construed as a recommendation or solicitation. Investors must make their own determination as to the appropriateness of an investment or strategy based on their specific investment objectives, financial status and risk tolerance. Past performance is not an indication of future results. Investments involve risk and the possible loss of principal.