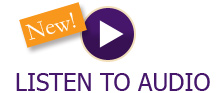 Despite a mixed bag of news items, stocks notched another winning week across the major indexes. The recent rally places the Dow Jones Industrial Average 10.6% higher than it was just two months ago, while the S&P 500 is up 14% and the NASDAQ is up just shy of 20%. Though this by no means proclaims the "race is on" for a stock rally, it provides another historical example of markets sprinting forward when least expected. Most major developments this week related to the economic picture, mainly viewed through the lens of recession, inflation, and interest rates.
On the recession front, second quarter earnings reports continue to come in better than expected. With rising prices and uncertainty ahead, many believed consumer discretionary spending (non-essentials, such as eating out, vacations, etc.) would contract. This past week, however, vacation booking site Airbnb, ride sharing app Lyft, and food delivery app DoorDash all had better-than-expected revenue for the second quarter.
On Friday, jobs reports came out for the month of July. Consensus estimates expected private, non-farm payrolls to increase by 230,000 jobs, and they more than doubled (471,000 jobs created). Wage growth for employees came in higher than expected, as did the average work week.
All these pieces play into another "good news is bad news" scenario regarding the outlook on inflation:
High earnings from companies dealing in discretionary items means consumers are still spending.
Strong jobs reports with increased earnings makes the case that such spending will continue.
Recent data showing growing credit card debt adds speculation that consumers will spend even if rising prices mean they cannot afford to do so.
This, unfortunately, will likely add to ongoing inflationary pressures.
As such, a majority of analysts are now predicting the Federal Reserve will raise interest rates 0.75% again at the next meeting, while a week ago most were only predicting a 0.5% hike.
As recent weeks have shown, short-term market movements are unpredictable, and the continued mixed bag of "news" will keep uncertainty at the forefront. Trying to time the market in such an environment can be tempting, but this typically leads to missing out on profits. Working hard and planning ahead only to miss one's goals is never desirable, so discipline is essential. 1 Corinthians 9:24 says, "Do you not know that in a race all the runners run, but only one gets the prize? Run in such a way as to get the prize." As we move through a changing economy, we continue managing our investments to brace against economic concerns, but also to run in the direction needed to acquire the 'prize' whenever it comes.
Any opinions expressed in this forum are not the opinion or view of American Portfolios Financial Services, Inc. (APFS) or American Portfolios Advisors, Inc.(APA) and have not been reviewed by the firm for completeness or accuracy. These opinions are subject to change at any time without notice. Any comments or postings are provided for informational purposes only and do not constitute an offer or a recommendation to buy or sell securities or other financial instruments. Readers should conduct their own review and exercise judgment prior to investing. Investments are not guaranteed, involve risk and may result in a loss of principal. Past performance does not guarantee future results. Investments are not suitable for all types of investors. To the extent that this material concerns tax matters, it is not intended or written to be used, and cannot be used, by a taxpayer for the purposes of avoiding penalties that may be imposed by law. Each tax payer should seek tax, legal or accounting advice from a tax professional based on his/her individual circumstances.
This material is for informational purposes only. Neither APFS nor its Representatives provide tax, legal or accounting advice. Please consult your own tax, legal or accounting professional before making any decisions. Information has been obtained from sources believed to be reliable and are subject to change without notification. The information presented is provided for informational purposes only and not to be construed as a recommendation or solicitation. Investors must make their own determination as to the appropriateness of an investment or strategy based on their specific investment objectives, financial status and risk tolerance. Past performance is not an indication of future results. Investments involve risk and the possible loss of principal.