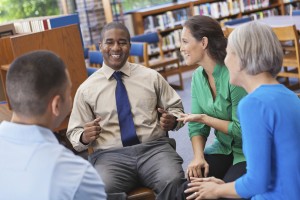 Retention of key employees that you've trained and groomed is essential to maintaining your organization's growth. A well-managed employee benefits program will benefit your workforce, and the resulting healthy, happy workforce will benefit everyone your organization reaches!
401(k) and 403(b) retirement plan management
Employee education and private consultations
Audit to ensure nonprofit ERISA compliance
Call Ambassador Advisors today to learn more about the financial advantages of a career workforce.