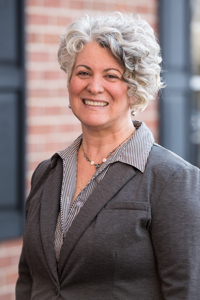 Director, Team Development
Amy has been part of the Ambassador Advisors team since July of 2006. She provides oversight and coordination for all areas of administration for our firm, with a primary focus on ensuring elevated client service through the training and development of the Ambassador team. She strives to be a change leader, and is continually on the look-out for opportunities to improve the procedures and systems our firm has in place.
Amy graduated from Penn State University with a B.S. in Accounting. She has accumulated administration and leadership experience in a variety of industries such as jewelry, staffing/recruitment, direct sales, agriculture, teaching, insurance and financial planning. She has also served as an international missionary through Youth With A Mission (YWAM), traveling to the Caribbean and Asia for evangelism and teaching English. Stateside for the last 16 years, Amy continues to take an active role in outreach and ministry by serving at work, at her church, and at other nonprofit organizations.
Amy is a certified John Maxwell Coach, Teacher and Speaker, is a member of the Society for Human Resource Management (SHRM), and serves on the Board of Directors for Mount Joy Gift & Thrift, whose purpose is to support worldwide relief efforts of Mennonite Central Committee. Amy lives in Mount Joy with her husband, Patrick. They enjoy walking, usually with their Labradoodle, Moose, taking the lead. Amy loves worship music, spending time with family and friends, learning, and reading. She frequently takes advantage of her daily commute time to "read while driving" – using audio books of course!