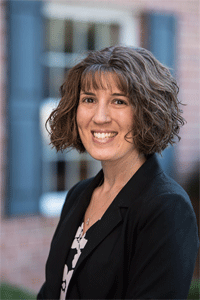 Wealth Management Coordinator

Angie joined Ambassador Advisors in July 2018 after working for a large asset manager for six years and teaching high school English for six years. She graduated with a BA in English and Communication and a master's of education from Alvernia University. Simplifying complex subject matter into manageable and useful information is a skill Angie has developed in her prior careers. In addition, Angie enjoys public speaking, creating systems and checkpoints to ensure efficiency and compliance with rules and regulations, and researching.
Angie currently lives in Chester County, but she is in the process of relocating to Lancaster County where she attends Calvary Church. In her free time, Angie enjoys to read, write, relax with her family at the family lake house, and attend Christian worship concerts.