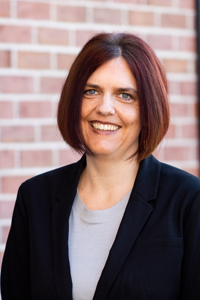 Senior Client Service Associate
April started with Ambassador Advisors in March 2018. She has over a dozen years of experience in the mortgage industry and as a commercial auto underwriter. She is detail oriented and enjoys helping our clients achieve their financial goals.
Family & Hobbies
April lives in Elizabethtown. She loves going to concerts and traveling with family and friends. She is an active volunteer at her church.
Education & Experience
• Completed the CKA course
• Notary Public
Why I like working at Ambassador Advisors …
April feels blessed to work with a firm that has faith-centered values and shares her belief that Christ is the most important relationship anyone can have.
Favorite Bible Verse & Quote
"For I know the plans I have for you," declares the Lord, "plans to prosper you and not to harm you, plans to give you hope and a future." Jeremiah 29:11
I have always loved the "Footprints in the Sand" poem by Margaret Powers.
Email amcclucas@ambassadoradvisors.com.
Learn with your friends!
Group educational opportunities for your church, nonprofit organization, neighborhood, or small group Bible study.
Ambassador Advisors offers educational opportunities on many topics, for any group. Want to learn about how the COVID-19 pandemic is affecting the financial markets and your retirement savings? Need help planning for retirement and college savings? Looking for the best ways to financially support charities and your church, while also leaving a legacy for family? We can help!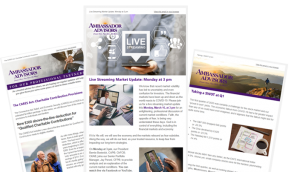 Sign Up to Receive Our Informational Emails