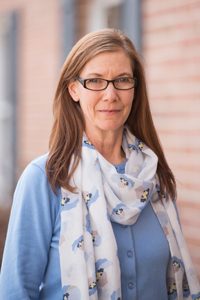 Operations and Team Development Associate
Beverly oversees the processing of all new client applications and assists many clients with service and application forms. She also serves as a Notary Public. Beverly oversees the licensing and membership processing and renewals for the agents.
Family & Hobbies
She maintains an active lifestyle: enjoying skiing, hiking, and gardening. She also enjoys sewing and decorative painting in her spare time. She even climbed The Great Wall in the summer of 1999 with her father. Every year, Beverly celebrates the Chinese New Year with her adopted daughter, Myah, by making a dinner for friends and family.
Education & Experience
Art Institute of Pittsburgh
Community Involvement
She volunteers regularly at Paxton Street Homes, helping mentally disabled and economically disadvantaged individuals, as well as designing quilt tops for the Comforting Hands Sewing Circle at Manor BIC Church which are sewn & sent all over the world. She is an active member of LASN, Lancaster Area Sewing Network currently serving on the hospitality committee. Aside from learning sewing techniques LASN makes preemie kits for grieving parents at the Hershey Hospital as well as care bags for children in Lancaster shelters.
Why I like working at Ambassador Advisors …
Beverly is thankful for her position at Ambassador Advisors where she is able to serve clients with compassion, and apply her gifts of organization and attention to detail.
Favorite Verse & Quote
"For I know the plans I have for you," declares the Lord, "plans to prosper you and not to harm you, plans to give you hope and a future." Jeremiah 29:11
Email bbrown@ambassadoradvisors.com.
Learn with your friends!
Group educational opportunities for your church, nonprofit organization, neighborhood, or small group Bible study.
Ambassador Advisors offers educational opportunities on many topics, for any group. Want to learn about how the COVID-19 pandemic is affecting the financial markets and your retirement savings? Need help planning for retirement and college savings? Looking for the best ways to financially support charities and your church, while also leaving a legacy for family? We can help!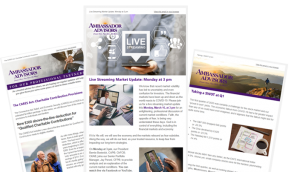 Sign Up to Receive Our Informational Emails