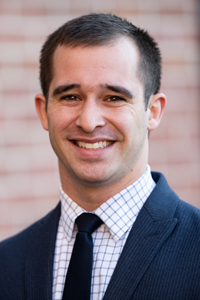 Client Service Associate 
Bradley brings a wealth of "people" experience to his new role and is looking forward to serving clients and promoting stewardship. 
Family & Hobbies  
Bradley lives in Lancaster with his wife, Charis and their son, Leo.  He enjoys soccer, ultimate frisbee, and strategy games. And, as it's one of his favorite restaurants, he is excited to have an Outback Steakhouse nearby! 
Education & Experience  
Bradley graduated from Lancaster Bible College with a BA in Intercultural and Biblical Studies, and has most recently served as a youth pastor at Community Bible Church.   
Community Involvement  
Bradley serves as an elder at Community Bible Church in Marietta. 
Why I like working at Ambassador Advisors …  
Bradley looks forward to continued service to the Lord as he joins our team's mission of supporting and promoting Biblical stewardship. 
Favorite Verse & Quote  
"If you read history you will find that the Christians who did most for the present world were precisely those who thought most of the next." -C.S. Lewis 
"A man without self-control is like a city broken into and left without walls." -King Solomon (Proverbs 25:28)