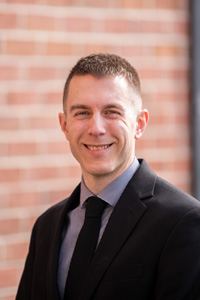 Trader
Chad comes from being self employed in two different businesses he started and is excited to use his analytical and research skills in his role.
Family & Hobbies
Chad lives in Reamstown with his wife, Gina and their daughter, Violet.  He enjoys reading, exercising, traveling and playing strategy games.
Education & Experience
Chad graduated from American Military University with a Bachelor's degree in Business Administration.  He was part of a finance unit for most of his 8 years in the PA Army National Guard, including a deployment in 2010.
Why I like working at Ambassador Advisors …
Chad enjoys working in an environment where continued learning and personal development are encouraged at every level.
Favorite Quotes
"You can only find out what you actually believe, rather than what you think you believe, by watching how you act.  You simply don't know what you believe before that."  -Jordan Peterson
"Live and act within the limit of your knowledge and keep expanding it to the limit of your life."  -Ayn Rand