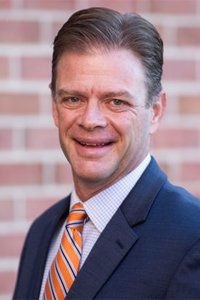 Senior Financial Strategist
Curt earned his CERTIFIED FINANCIAL PLANNER (CFP®) designation in 2015. Curt is a 1994 graduate of Liberty University with a B.S. in Accounting, and has been with the Ambassador team since 1995. He provides oversight to the Financial Strategies department, which is responsible for securities analysis and preparation of financial planning documentation to meet the needs of our clients. He also plays a key role in maintaining relationships between Ambassador Advisors and other financial service companies. Curt enjoys golf, skiing, and coaching youth sports. He lives in Denver, PA, with his wife, Kelly, and their four children.
Favorite Bible Verse
"Trust in the Lord with all your heart and lean not on your own understanding; in all your ways submit to him, and he will make your paths straight. Do not be wise in your own eyes; fear the Lord and shun evil." (Proverbs 3:5-7)
Email cstoltzfus@ambassadoradvisors.com.
Check the background of this Investment Professional
http://brokercheck.finra.org/
Learn with your friends!
Group educational opportunities for your church, nonprofit organization, neighborhood, or small group Bible study.
Ambassador Advisors offers educational opportunities on many topics, for any group. Want to learn about how the COVID-19 pandemic is affecting the financial markets and your retirement savings? Need help planning for retirement and college savings? Looking for the best ways to financially support charities and your church, while also leaving a legacy for family? We can help!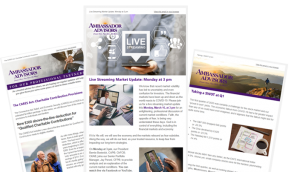 Sign Up to Receive Our Informational Emails