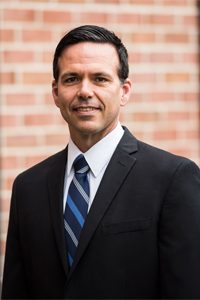 Financial Advisor
Curtis joined Ambassador Advisors in September of 2012, after more than 4 years with a major national securities firm. He partners with and provides customized solutions for individuals, families and business owners in the areas of building, enjoying, protecting and transferring their wealth. Curtis' background includes 3 years as a missionary in Northern Europe and 7 years directing a nonprofit after school youth center. Curtis is a graduate of Hesston College with an Associate's Degree in Liberal Arts and Eastern Mennonite University with a Bachelors' of Science in Sociology. Curtis also earned a Masters in Business Administration from Eastern University. A lifelong sports enthusiast, Curtis enjoys following Philadelphia Sports teams. He stays involved in the life of youth via his church's youth group.
Email cmusser@ambassadoradvisors.com
Check the background of this Investment Professional
http://brokercheck.finra.org/
Learn with your friends!
Group educational opportunities for your church, nonprofit organization, neighborhood, or small group Bible study.
Ambassador Advisors offers educational opportunities on many topics, for any group. Want to learn about how the COVID-19 pandemic is affecting the financial markets and your retirement savings? Need help planning for retirement and college savings? Looking for the best ways to financially support charities and your church, while also leaving a legacy for family? We can help!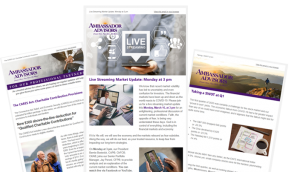 Sign Up to Receive Our Informational Emails