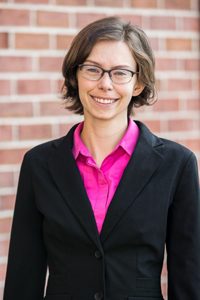 Associate Financial Strategist

Emily joined the Ambassador team in 2019 as part of the planning team. She graduated from Hillsdale College with a degree in economics. Originally from Illinois, she worked in Portfolio Accounting for a wealth management firm back in the Midwest. She plays the French horn and loves orchestra music. She and her husband Caleb are members of Crossway Church in Millersville. In her free time, she loves board games, reading, baking, and watching baseball. She is thrilled to be part of a company that shares her values and allows her to work with other believers.
Email egatchell@ambassadoradvisors.com
Learn with your friends!
Group educational opportunities for your church, nonprofit organization, neighborhood, or small group Bible study.
Ambassador Advisors offers educational opportunities on many topics, for any group. Want to learn about how the COVID-19 pandemic is affecting the financial markets and your retirement savings? Need help planning for retirement and college savings? Looking for the best ways to financially support charities and your church, while also leaving a legacy for family? We can help!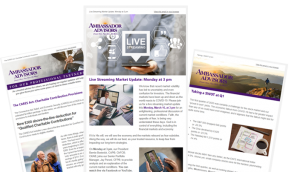 Sign Up to Receive Our Informational Emails