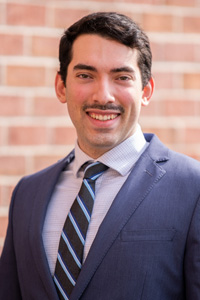 Investment Analyst
Isaac began his time with Ambassador Advisors in 2021 as a summer intern. He joined the Wealth Management department in January of 2022 on a part time basis, and will joining the team full time in June 2022.
Family and Hobbies
Isaac moved to the Pennsylvania in 2018 from South Africa, where his parents are missionaries. In his free time he likes to stay active and is a frequent gym-goer. In the warmer months he enjoys spending time outdoors participating in adventurous activities like rafting and hiking.
Education and Experience
Isaac is currently finishing his last semester at Messiah University. He is majoring in Computer and Information Science with a minor in Finance. He is involved with the student Investment Club at Messiah, and is an activity coordinator for Missionary kids with Messiah's International Student Association.
Why I like working at Ambassador Advisors …
Isaac enjoys the community at Ambassador Advisors and admires the firm's commitment to Biblically-based investing.