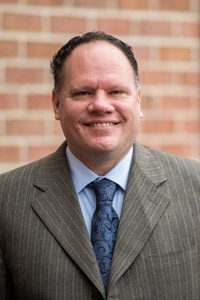 Senior Portfolio Manager
Jay Peroni is a Certified Financial Planner with nearly 25 years of money management experience.  He is passionate about helping people incorporate their moral values into their financial lives. Author of The Faith-Based Millionaire and The Faith-Based Investor, he is an expert authority on integrating strong principles into investment decisions. Since 1996, Jay has educated investors online via webinars, speaking at conferences, teaching in his local church or lecturing as an Adjunct Professor. He is featured frequently as an industry expert on ABC News, Charisma Magazine, TheStreet.com, Benzinga, FTMDaily, Crosswalk, 48Days, ChristianPF.com, and others. Jay graduated with a Bachelor of Arts in economics and marketing from Assumption College and a Master of Science in personal financial planning from Bentley College. Jay and his wife, Karen, have four beautiful children and enjoy spending time traveling, at the beach, and in the mountains.
Email jperoni@ambassadoradvisors.com.
Learn with your friends!
Group educational opportunities for your church, nonprofit organization, neighborhood, or small group Bible study.
Ambassador Advisors offers educational opportunities on many topics, for any group. Want to learn about how the COVID-19 pandemic is affecting the financial markets and your retirement savings? Need help planning for retirement and college savings? Looking for the best ways to financially support charities and your church, while also leaving a legacy for family? We can help!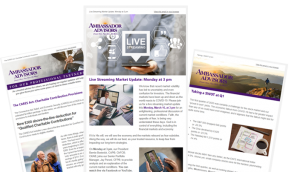 Sign Up to Receive Our Informational Emails