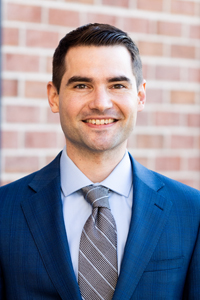 Financial Advisor
Jon joined the Ambassador Advisors team in March of 2021. Prior to that he had 7 years of industry experience as a financial advisor with a national financial services firm. Jon graduated from Messiah College with a degree in Business Administration, and also enjoyed 4 years on the baseball field and the lasting friendships that were built there. While interning for a financial firm in college, Jon discovered a career calling to continue helping people manage their finances. He loves getting to know his clients, and his main goal is establishing long-term relationships built on trust.
Jon grew up in Morgantown, PA, as one of 6 siblings. He learned the value of hard work by working on his grandfather's farm, and later with his dad as a drywaller through high school. Currently he enjoys any type of competitive sport, and stays active in basketball, soccer, and softball leagues. His other hobbies are more laid back, consisting mainly of fishing, golfing, and following all Philly sports teams.
Jon attends Worship Center in Leola, and lives with his wife Kristyn on a farm near Mount Joy.
Email jlapp@ambassadoradvisors.com.