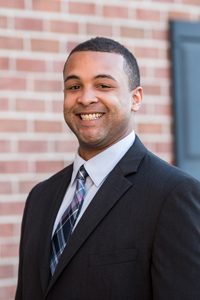 Client Service Associate
Justin started with Ambassador Advisors in October 2018. He has experience working in multiple law firms and other leadership positions throughout his collegiate career. Justin is a graduate of Susquehanna University with a Political Science degree and a graduate of Widener University Delaware Law School obtaining a Juris Doctorate. Justin is currently working towards attaining his financial advisor licensing.
Justin is an avid sports enthusiast. He holds a strong belief that, it is your charged responsibility to use your talents and knowledge to reach out and help as many lives as possible and he feels extremely blessed to work with a company that shares his goals and beliefs, including but not limited to, his belief that the love of Christ makes all things possible.