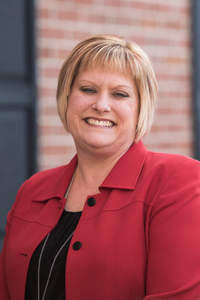 Client Service Associate
Karen is a local from New Holland who returned to Lancaster after more than twenty years out of the area, travelling with her husband as he served in the US Navy, stationed in Norfolk/Virginia Beach, VA, Tampa, FL, and Waldorf, MD. Karen has worked with Scott Monger for nearly a decade. She is a member and regularly attends New Holland United Methodist Church. She enjoys shopping, NASCAR, Penn State football, eating out, and spending time with her family. Karen lives in Bowmansville with her husband Jeff and their two dogs. Their son and his wife live nearby in Leola, PA.
Email kmiller@ambassadoradvisors.com.
Learn with your friends!
Group educational opportunities for your church, nonprofit organization, neighborhood, or small group Bible study.
Ambassador Advisors offers educational opportunities on many topics, for any group. Want to learn about how the COVID-19 pandemic is affecting the financial markets and your retirement savings? Need help planning for retirement and college savings? Looking for the best ways to financially support charities and your church, while also leaving a legacy for family? We can help!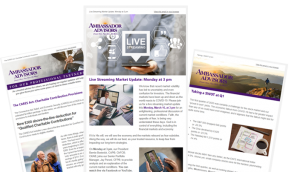 Sign Up to Receive Our Informational Emails