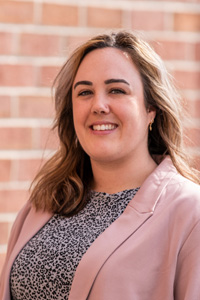 Operations Associate
Katie joined the Ambassador Advisors team in November 2021. In her role as Operations and Client Services Associate, she enjoys helping and serving Ambassador clients and her coworkers.
Family & Hobbies
Katie lives in Mount Joy with her sister and enjoys exploring Lancaster, spending time with her family and friends, and reading a good book.
Education & Experience
Prior to joining Ambassador Advisors, she spent the last six years working as administrative and operations support for a statewide nonprofit organization. She has a degree in Administrative Office Management and a Professional Bookkeeping certificate from Harrisburg Area Community College.
Community Involvement
Katie is an active member of her home church.
Email ktyson@ambassadoradvisors.com.