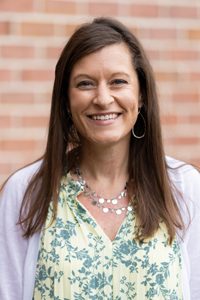 Client Service Associate
Laura previously served as Assistant Dean of Students at Linden Hall. She is excited to join our firm and utilize her skills in a Christ-centered environment. She received her Bachelor's degree in Education from the University of Rhode Island. In addition to her background in education as a teacher and as Assistant Dean of Students, she has experience in the medical field as a Patient Care Assistant and as a Document Imaging Specialist. Laura is passionate about teamwork and creating extraordinary experiences. Laura volunteers in the nursery at Calvary Church, and previously served as a birth/labor coach to young women at House of His Creation as well as a field hockey coach at Lancaster Christian School.
Laura resides in Lititz, PA with her husband, Chad, and their three children Jordyn, Tyson and Trey. As a new addition, their family welcomed a Havanoodle puppy last July and are absolutely loving him. She enjoys spending time with family and friends, listening to worship music, relaxing at the beach or cabin, and traveling.
Email lmitchell@ambassadoradvisors.com.
Learn with your friends!
Group educational opportunities for your church, nonprofit organization, neighborhood, or small group Bible study.
Ambassador Advisors offers educational opportunities on many topics, for any group. Want to learn about how the COVID-19 pandemic is affecting the financial markets and your retirement savings? Need help planning for retirement and college savings? Looking for the best ways to financially support charities and your church, while also leaving a legacy for family? We can help!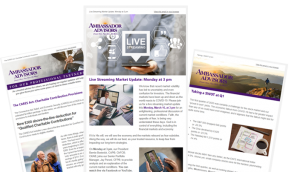 Sign Up to Receive Our Informational Emails