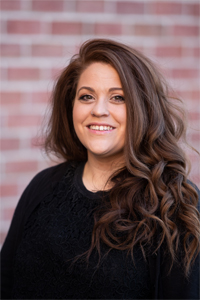 Operations Associate
Marly has worked in customer service for over ten years.
Family & Hobbies
Marly, who is originally from Maryland, is recently a new resident to Lancaster. She enjoys traveling, going to sporting events, and spending time with family and friends.
Education & Experience
Prior to joining Ambassador Advisors, she spent the last five years maintaining customer relations and communications as a Social Media Manager for various organizations in the competitive All Star Cheerleading Industry.
Email MLopez@ambassadoradvisors.com
Learn with your friends!
Group educational opportunities for your church, nonprofit organization, neighborhood, or small group Bible study.
Ambassador Advisors offers educational opportunities on many topics, for any group. Want to learn about how the COVID-19 pandemic is affecting the financial markets and your retirement savings? Need help planning for retirement and college savings? Looking for the best ways to financially support charities and your church, while also leaving a legacy for family? We can help!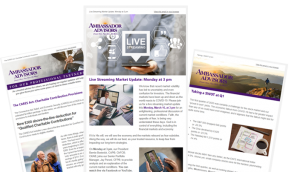 Sign Up to Receive Our Informational Emails