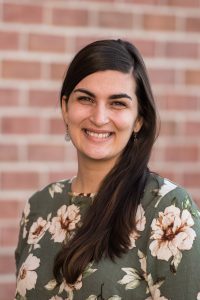 Senior Operations Associate
Mary Beth joined Ambassador in February 2019. She is a recent graduate of Millersville University with a Bachelor of Arts in English and a minor in psychology. Both during and after university, she used her passion for details to research and write for nonprofits in the public health sector. Mary Beth most recently worked aboard a faith-based medical ship which served the remote villages of Papua New Guinea. The experience further honed her interest in organization and research while she worked to cover regional responses to disease outbreaks.
When she returned to Lancaster, she was blessed to join Ambassador Advisors, a company that allows her to embrace her organizational skills in a Christian environment. Mary Beth's position blends meticulous details with client communications, which is a combination she enjoys.
In her free time, Mary Beth likes to backpack and kayak in Pennsylvania's beautiful nature, as well as wander further afield. Some of her favorite memories are hiking Namsan Mountain in South Korea and getting stranded on a sheep farm in New Zealand. She also enjoys reading and writing, and she loves when she gets to combine those with travel.
Email mbnolt@ambassadoradvisors.com.
Learn with your friends!
Group educational opportunities for your church, nonprofit organization, neighborhood, or small group Bible study.
Ambassador Advisors offers educational opportunities on many topics, for any group. Want to learn about how the COVID-19 pandemic is affecting the financial markets and your retirement savings? Need help planning for retirement and college savings? Looking for the best ways to financially support charities and your church, while also leaving a legacy for family? We can help!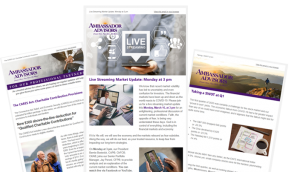 Sign Up to Receive Our Informational Emails