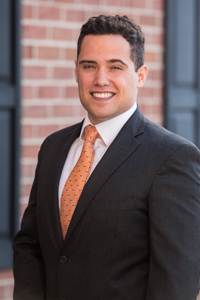 Client Relationship Manager

Matt joined Ambassador Advisors in February of 2017 after 3 years as a District Manager for a national c-store chain. Matt is a graduate of Cedarville University with a Communications degree as well as a minor in Bible and Business Management. He particularly enjoys building relationships and helping clients achieve their personal and financial goals, while keeping the focus on fundamental Christian stewardship.
Originally from southeastern Ohio, Matt enjoys hunting, boating, and spending time at the gym. Matt grew up living on acres of dense forest and working with his father to clear the property taught him the value of hard work early on in his life. Matt is an avid baseball and hockey fan, closely following all Pittsburgh sports. Matt also enjoys traveling and has been to 6 out of the 7 continents, making it a point to see the world with his wife of 2 years. Matt lives with is wife Allison on a farm in Bainbridge, PA.