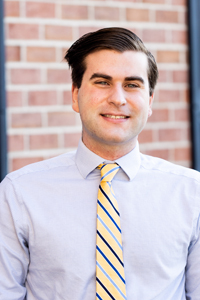 Client Service Associate
Matt joined Ambassador Advisors in 2021 while completing his bachelor's degree in Finance from Messiah University. During his time at Messiah, he completed several research projects for Ambassador as part of the required coursework. Before working at Ambassador, he started and operated his own small landscaping company. He really enjoys networking and connecting with new people, as well as serving clients. He has a passion for helping people plan for their futures using Biblical principles and stewardship.
Matt grew up in a small agricultural town called Norwich, New York, and in his spare time, Matt enjoys spending as much time outdoors as possible. He spends his weekends hiking, sailing, fishing, and hunting for fossils. He loves to play guitar, and is a huge fan of football, basketball, baseball, and hockey.