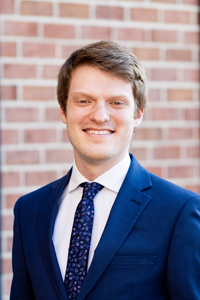 Compliance & Operations Associate
Matt has been a part of the Ambassador Advisors team since 2020. As our Compliance & Operations Associate facilitates adherence to business, compliance, regulatory and processing requirements, as well as instituting "best practices" to increase efficiency and overall productivity.
Family & Hobbies
Matt lives in Willow Street with his wife, Stefanie. He is an Eagle Scout whose favorite activities include playing board games, cooking, and watching football and baseball.
Education & Experience
Matt is a graduate of Millersville University (2016) with a Bachelor's degree in Business Administration. Prior to joining Ambassador Advisors, Matt served as a Senior Fund Accountant at BNY Mellon.