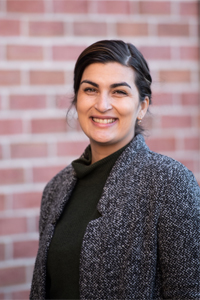 Assistant Director of Operations
MB joined Ambassador in 2019, soon after graduating from Millersville University. She has a background in analysis and organizational development. Ambassador has further honed her experience in operational initiatives, as she works closely with the operations team to leverage technology, drive projects forward, and develop scalability within the organization.
Family & Hobbies
MB lives in Lancaster and in her free time, MB enjoys exploring Pennsylvania's nature, as well as wandering further afield, from sailing in Papua New Guinea to getting stranded in South Korea. She is a loyal fan to the underappreciated US rugby team, the Eagles.
Community Involvement
MB is an active member of her local church.
Email mbnolt@ambassadoradvisors.com.
Learn with your friends!
Group educational opportunities for your church, nonprofit organization, neighborhood, or small group Bible study.
Ambassador Advisors offers educational opportunities on many topics, for any group. Want to learn about how the COVID-19 pandemic is affecting the financial markets and your retirement savings? Need help planning for retirement and college savings? Looking for the best ways to financially support charities and your church, while also leaving a legacy for family? We can help!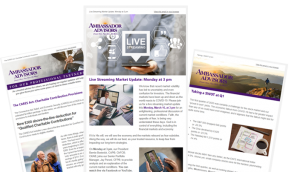 Sign Up to Receive Our Informational Emails