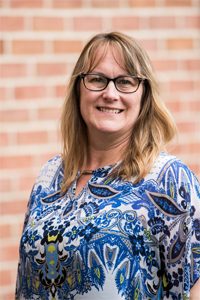 Client Relationship Manager
Merri grew up in neighboring towns of Broome and Chenango County. She graduated from Daemen College in Buffalo, NY, with a B.S. in Business Administration with a specialization in Management. After being in the medical and marketing field for a large hospital system, she worked her way into the financial industry.
Her career as a financial services representative began by providing clients with an understanding of their current financial situation and educating them on how to achieve their financial goals with life insurance protection, college planning and retirement planning. She has been working with clients since 2010 and joined Ambassador Advisors in early 2017.
In her spare time, her greatest joy is making memories with her family. She is the number one fan at the many activities of her children that include baseball, softball, soccer, theater, chorus and orchestra concerts. Merri lives with her husband, Scott, and her four children Nathan, Katie, Thomas and Benjamin.
Email msturtevant@ambassadoradvisors.com
Check the background of this Investment Professional
http://brokercheck.finra.org/