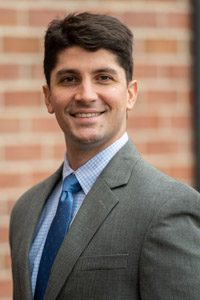 Associate Portfolio Manager

Pat joined the Ambassador team in February 2019. Prior to joining Ambassador, he held multiple roles in the investment industry, most recently as an investment analyst covering fixed income strategies. In his current role, Pat is responsible for research, trading, and performance reporting across all client portfolios. In his free time, Pat enjoys playing soccer, coaching youth sports, snowboarding, and traveling. He is a Lancaster county native and graduate of Temple University's honors program with a degree in economics.
Email plafferty@ambassadoradvisors.com.
Learn with your friends!
Group educational opportunities for your church, nonprofit organization, neighborhood, or small group Bible study.
Ambassador Advisors offers educational opportunities on many topics, for any group. Want to learn about how the COVID-19 pandemic is affecting the financial markets and your retirement savings? Need help planning for retirement and college savings? Looking for the best ways to financially support charities and your church, while also leaving a legacy for family? We can help!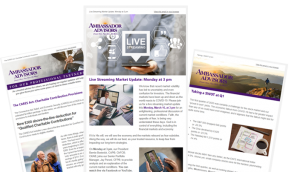 Sign Up to Receive Our Informational Emails