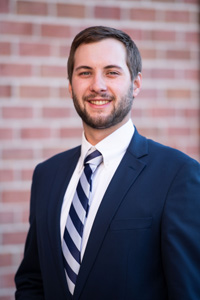 Financial Analyst | Paraplanner
Reed joined the firm in 2020 and is a member of both the Wealth Management division and the Financial Strategy department. He graduated from Penn State University's Smeal College of Business with a Finance degree in 2019. In his previous role, Reed worked for a national financial services company as a Registered Representative.
In his free time, Reed loves golfing, playing ice hockey, hunting, fishing, spending time with friends and family, and watching his favorite football team; The Penn State Nittany Lions. He is an active member of his church near his hometown of Paxtonville Pennsylvania. He is excited for the opportunity to work for a firm where the values put in place by God are the values the company strives to achieve each day.
Email rbruner@ambassadoradvisors.com.
Learn with your friends!
Group educational opportunities for your church, nonprofit organization, neighborhood, or small group Bible study.
Ambassador Advisors offers educational opportunities on many topics, for any group. Want to learn about how the COVID-19 pandemic is affecting the financial markets and your retirement savings? Need help planning for retirement and college savings? Looking for the best ways to financially support charities and your church, while also leaving a legacy for family? We can help!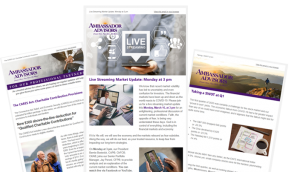 Sign Up to Receive Our Informational Emails