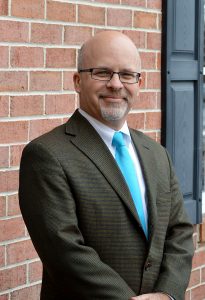 Financial Advisor
Family & Hobbies
Ron enjoys spending time and traveling with his wife, Pamela, and their three adult children and spouses.
Education & Experience
Ron received his undergraduate degree from Liberty University and his MBA from Syracuse University. He received his law degree from The Dickinson School of Law where he graduated first in his class. He has practiced law in New York and Pennsylvania for 25 years and has an office (Snavely Law Firm) in Painted Post, NY, just outside of Corning. He devotes his practice to Medicaid planning, probate practice and estate planning using wills and trusts, tax planning and asset protection.
Favorite Verse & Quote
"But now apart from the law the righteousness of God has been made known, to which the Law and the Prophets testify." Romans 3:21
"God does not share His glory with anyone."  -My Dad
Email rsnavely@ambassadoradvisors.com.
Check the background of this Investment Professional
https://brokercheck.finra.org/
Learn with your friends!
Group educational opportunities for your church, nonprofit organization, neighborhood, or small group Bible study.
Ambassador Advisors offers educational opportunities on many topics, for any group. Want to learn about how the COVID-19 pandemic is affecting the financial markets and your retirement savings? Need help planning for retirement and college savings? Looking for the best ways to financially support charities and your church, while also leaving a legacy for family? We can help!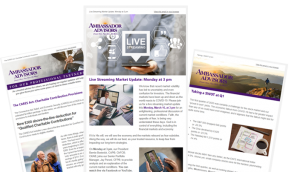 Sign Up to Receive Our Informational Emails