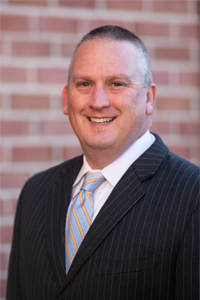 Financial Advisor
Ryan specializes in individual financial planning and provides key leadership to our Client Relations Team. Ryan helps to match clients' risk tolerances with the appropriate investment packages while leveraging tax-wise strategies to maximize their results.
Family & Hobbies
He enjoys outdoor activities, such as hunting and fishing, as well as various athletic activities. Ryan resides in Columbia with his wife, Claudia, and their children, Tyson and Paige.
Education & Experience
He has more than 21 years of experience in financial services and financial planning, and received his B.A. in Risk Management and Insurance and Human Resource Management from Temple University.
Email rmiddleton@ambassadoradvisors.com.
Check the background of this Investment Professional
https://brokercheck.finra.org/
Learn with your friends!
Group educational opportunities for your church, nonprofit organization, neighborhood, or small group Bible study.
Ambassador Advisors offers educational opportunities on many topics, for any group. Want to learn about how the COVID-19 pandemic is affecting the financial markets and your retirement savings? Need help planning for retirement and college savings? Looking for the best ways to financially support charities and your church, while also leaving a legacy for family? We can help!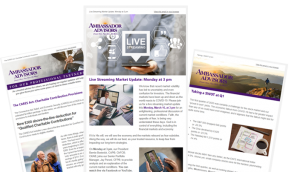 Sign Up to Receive Our Informational Emails