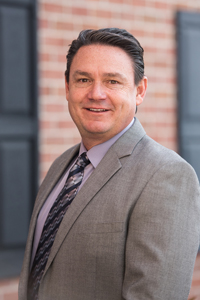 Financial Advisor
Scott has been in Financial Services Business for over 33 years, with a particular focus on retirement planning for the last 20 years. He served for four years in the United State Air Force before returning to Lancaster County to start his current career. Scott prides himself on servicing his clients in a way that benefits them and their families. Scott builds strong lifelong relationships, with the goal of being the professional you want to return to for all of your financial planning needs.
Family & Hobbies
Scott resides in Leola, PA, with his wife Diana and has three sons and one daughter.
 Email smonger@ambassadoradvisors.com
Check the background of this Investment Professional
https://brokercheck.finra.org/
Learn with your friends!
Group educational opportunities for your church, nonprofit organization, neighborhood, or small group Bible study.
Ambassador Advisors offers educational opportunities on many topics, for any group. Want to learn about how the COVID-19 pandemic is affecting the financial markets and your retirement savings? Need help planning for retirement and college savings? Looking for the best ways to financially support charities and your church, while also leaving a legacy for family? We can help!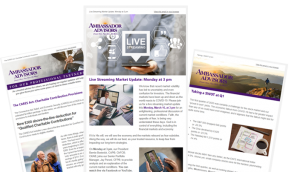 Sign Up to Receive Our Informational Emails