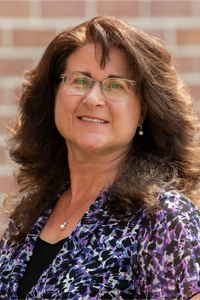 Front Desk Associate
Tina has many years of clerical and office experience, and she enjoys being part of a team that shares a desire to promote Biblical stewardship and values.
Family & Hobbies
Tina and her husband, Dean, have been married over 34 years, almost all of them spent here in Lancaster County. They have three adult children, a daughter-in-law, a son-in-law, two granddaughters, and one grandson. She enjoys spending time with family doing outdoor activities and traveling. Tina is an avid cook and baker who likes to use the gift of food as an outreach when she sees a need.
Favorite Verse & Quote
"The fear of the Lord is the beginning of wisdom; A good understanding have all those who do His commandments; His praise endures forever." Psalm 111:10