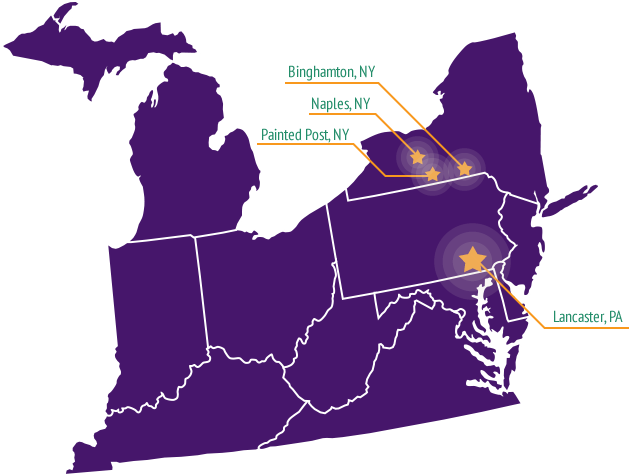 Lancaster, PA
Corporate Office
1755 Oregon Pike, Ste 100
Lancaster, PA 17601-4272
Phone 717.560.8300
Fax 717.560.8387
Learn More
Binghamton, NY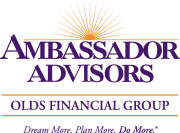 Dirk Olds
1249 Upper Front St., Suite 108
Binghamton, NY 13905
Phone 607.725.4786
Fax 607.723.0487
Learn More
Naples, NY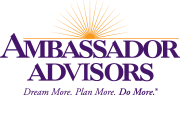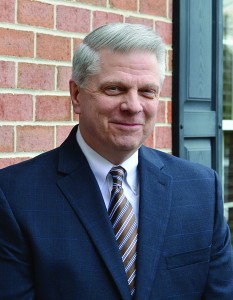 David Moore
8624 St. Rt. 21
Naples, NY 14512
Get Directions »
Phone: (585) 374-2291
Fax: (585) 374-5368
Email: dmoore@ambassadoradvisors.com
We're a team of Certified Financial Planners (CFPs®), retirement planners, estate planners, and other financial advisors who help individuals and families, nonprofit organizations, and small businesses Dream More, Plan More, and Do More® with their resources. Our knowledge and experience in the financial services industry gets put to good use by helping individuals establish retirement funds, plan how to wisely manage their assets, contribute to charities and their heirs, and make other sound financial decisions. We are dedicated to developing trusting, long-term relationships, with the goal of helping our clients achieve their personal or organizational goals.
Financial planning can seem overwhelming. We're here to help you make sense of it all and map out a strategy for you and your family. With proper planning, our team of Christian financial advisors can help you make all the phases of the Planning Life Cycle work well together. Wise stewards plan ahead. If you're looking to retire in the future, retirement is already upon you!  Our team of retirement planning professionals are here to help you with the maze of options you have.
Estate planning, or sometimes called legacy planning, can be full of difficult decisions. Taxes, costs of care for long-term illnesses, and a lack of communication with family members can be hurdles to overcome. Our legacy planning professionals are here to help you conquer these challenges. In our Family Legacy Discovery, our team works with your family and its trusted advisors and affiliates, such as attorneys and CPAs, to help you implement techniques necessary to successfully pass along your financial heritage.
Asset management programs offered by Ambassador Advisors, LLC include Complete Portfolio Management services and providing up-to-date net worth statements. The four pillars of our investment planning and wealth management philosophy include balanced allocations, broad diversification, long-term vision, and active professional management.
We also help clients strategically plan their charitable giving to make the most out of their contribution.
Nonprofit financial consulting is another area of focus at Ambassador Advisors, LLC. How can your organization create and then best utilize a planned giving strategy? That's where we come in. We'll offer you the professional advice you're looking for to capitalize on the wealth of gifts available – from inspiring donors, to benchmarking your nonprofit against others, designing a custom giving program, and educating your leadership on the opportunities available. Endowment planning, asset management, staff benefits, pensions, retirement plans… Sounds daunting, doesn't it? We're here to give your organization practical financial advice, and walk with you through the process of setting these up and continuing them in the future.
The business world is more complicated today than it ever has been. With Ambassador Advisors as your company's financial partner, you can focus on running your business, while not being distracted by ancillary items. Succession and business transition planning that we provide can help your business continue to have the legacy that you're looking for it to have. Regulations regarding retirement plans and pensions for employees continue to get more complicated. That's why we've created a dedicated team of pension and retirement consultants, designed to ensure that your business stays ahead of the regulatory curve, and gets the best plans and pricing available in this ever-changing environment. We'll help you and your employees maximize tax efficiencies with company retirement plans, such as 401(k)s, while staying in compliance with the law. We're here to help you create a benefits package that will keep your best employees around. Group health insurance, disability and long-term care insurance, as well as dental and vision plans can all be a part of this package. Our professionals offer both consultation and product placement in these areas, and more!
With David Moore in our Naples, NY office, Ambassador Advisors serves individuals, nonprofit organizations, and small businesses in Canandaigua, Penn Yan, Geneva, and the rest of the Finger Lakes region of New York State. Contact us online or give us a call today at (585) 374-2291 to learn more about what makes us uniquely suited to serve as your financial partner.
Painted Post, NY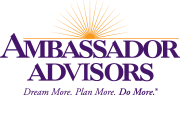 Ron Snavely
283 S. Hamilton St,
Painted Post, NY 14870
Phone 607.937.5205
Fax 607.937.5170