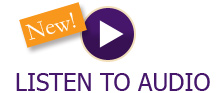 Stocks held steady through the week, until turning sharply lower on Friday. The major indexes all finished down around the 4%. Treasury yields further inverted with 2-year treasuries yielding 3.43%, 10-year treasuries yielding 3.09%, and 30-year treasuries yielding 3.23% currently. Oil finished last week slightly up, while gold declined.
Friday finally saw Federal Reserve Chairman Jerome Powell give his highly anticipated speech. The address struck a much more aggressive tone than markets had prepared for. Though brief, his remarks thoroughly described how the Fed must focus on keeping inflation in check and promised that they will not take their foot off the economic brakes too quickly, in fears of inflation becoming entrenched if they do so. Of particular note were comments that the Fed would continue rate hikes to rein in inflation even if it causes a recession. Traders got the message, and the Dow subsequently dropped 1,000 points during the session, as markets priced in significant likelihood for 75bps rate hikes in September and November.
As energy concerns continue plaguing Europe, Citi released projections of inflation hitting 18% in the United Kingdom during the first quarter of 2023. This could further push down the Euro which continues to be worth less than one US Dollar for the first time in decades. US companies with high European revenue could see their profitability negatively impacted by both an economic downturn there, as well as receiving the weakened currency for their sales.
Economic indicators continue providing mixed signals. Sales of new homes in July were significantly lower than June (511,000 vs 585,000). Several surveys and indexes which measure manufacturing and the service industry showed downward trends. Meanwhile, initial jobless claims came in lower than the previous week (243,000 vs 245,000), when analysts had expected an increase and continuing claims also moved lower. The Personal Consumption Expenditure Deflator print came in at 6.3%, meeting consensus, but down from 6.8% the month prior. PCE is the favored metric by the Federal Reserve for measuring inflation and is thought to better measure the household impact of inflation that we are all feeling.
Hot news items for the week were student debt cancelation and the Zaporizhzhia nuclear plant in Ukraine. On student debt, President Biden announced a continued pause on interest and repayment until January 2023. He also announced $10,000 student loan cancelation for borrowers earning less than $125,000 and a total of $20,000 for borrowers who received Pell Grants. This is even broader student loan cancelation than expected. As fighting in Ukraine eclipsed 180 days, the Russian occupation of the Zaporizhzhia Nuclear Plant is creating concerns that the plant could be damaged and a nuclear incident occur.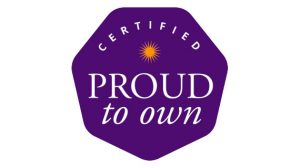 As economic dynamics change, both domestically and abroad, strategic positioning is of primary importance. An interesting verse, Ecclesiastes 7:12, states, "Wisdom is a shelter as money is a shelter, but the advantage of knowledge is this: Wisdom preserves those who have it." Upheavals in markets often favors companies who have acted wisely by controlling their debt and 'sheltered' themselves by building up monetary reserves for weathering such situations. Our team continues finding organizations that are Proud To Own and who have put themselves in favorable positions as events unfold.
Any opinions expressed in this forum are not the opinion or view of American Portfolios Financial Services, Inc. (APFS) or American Portfolios Advisors, Inc.(APA) and have not been reviewed by the firm for completeness or accuracy. These opinions are subject to change at any time without notice. Any comments or postings are provided for informational purposes only and do not constitute an offer or a recommendation to buy or sell securities or other financial instruments. Readers should conduct their own review and exercise judgment prior to investing. Investments are not guaranteed, involve risk and may result in a loss of principal. Past performance does not guarantee future results. Investments are not suitable for all types of investors. To the extent that this material concerns tax matters, it is not intended or written to be used, and cannot be used, by a taxpayer for the purposes of avoiding penalties that may be imposed by law. Each tax payer should seek tax, legal or accounting advice from a tax professional based on his/her individual circumstances.
This material is for informational purposes only. Neither APFS nor its Representatives provide tax, legal or accounting advice. Please consult your own tax, legal or accounting professional before making any decisions. Information has been obtained from sources believed to be reliable and are subject to change without notification. The information presented is provided for informational purposes only and not to be construed as a recommendation or solicitation. Investors must make their own determination as to the appropriateness of an investment or strategy based on their specific investment objectives, financial status and risk tolerance. Past performance is not an indication of future results. Investments involve risk and the possible loss of principal.