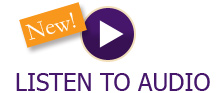 Stocks saw gains on the week, with the major indexes all moving up 2-3%. Tech and growth stocks performed the strongest, while utilities struggled the most. In fixed income markets, the 30-Year treasury yield fell below 3%, as rates slipped lower on economic fears. In commodities, Gold rallied, while oil prices (WTI) fell. Markets continue to chart a course through earnings season against economic bumps, and this week brings a Fed policy meeting expected to yield a 0.75% interest rate hike due to a strong jobs report and high inflation print. Second quarter GDP results release Wednesday and are largely expected to show negative growth—which will meet the technical definition of recession. Raising rates, high inflation, and a slowing economy set a negative tone for markets buoyed by strong jobs reports. This leaves us walking through a nearly unprecedented market environment.
Earnings season picked up pace, giving some potential insights for other upcoming names. In the tech sector, Netflix, which had a very rough first quarter, lost fewer subscribers and had higher earnings than expected. Social media site Snapchat, however, continued to see poor returns from their Internet ad revenue, raising concerns for bigger companies with similar revenue sources, such as Facebook and Google. Importantly, SNAP and many others in the technology sector have frozen or significantly cut hiring, highlighting some weakness in the job market. Electric Vehicle maker Tesla bettered expectations, with 42% revenue growth, but declining margins.
In terms of national economic numbers, new home starts (1,559K vs 1,578k estimate) and existing home sales (5,120K vs 5,385K) both came in under estimates and trending downward month over month. This is in line with analyst expectations, as rising interest rates and inflationary pressures have made the real estate market more uncertain. Initial (251.0K vs 240.0K estimate) and continuing jobless claims (1,384K vs 1,350K estimate) both saw an uptick showing signs of weakening in the job market, which has been relatively resistant to policy moves. As housing and job markets appear to cool, we see signs of the overall economy starting to cool and rough footing developing.
In international events, Russia signed an agreement allowing grain ships from Ukraine to safely travel unprovoked, a welcome development amid rising food shortage concerns. Also coming to light were Russian plans to move towards annexing parts of Ukraine they currently occupy, while Europe continues to deal with uncertainty over Russian supplies of natural gas. Further south, the Italian prime minister, Mario Draghi, resigned after the national unity government collapsed following a confidence vote boycott shaking Italian markets. This lead to the Italian President, Sergio Mattarella, dissolving the Italian parliament and leaving Italy with elections scheduled for September. Rome is on unstable footing as Italy walks towards the ballot box.
In the week ahead, many of the largest companies will report their earnings and outlook, while Fed policy and second quarter GDP prints will paint the economic outlook. As the market digests this information in the coming days, we expect further uncertainty. As we hike cautiously towards the unpaved path on the horizon, we continue to seek knowledge to map our course. Proverbs 19:2 says, "Desire without knowledge is not good, how much more will hasty feet miss the way!" While we are hopeful for encouraging results, we remain disciplined to avoid the mistakes of haste, in order to properly position our portfolios for whatever the upcoming season has in store.
Any opinions expressed in this forum are not the opinion or view of American Portfolios Financial Services, Inc. (APFS) or American Portfolios Advisors, Inc.(APA) and have not been reviewed by the firm for completeness or accuracy. These opinions are subject to change at any time without notice. Any comments or postings are provided for informational purposes only and do not constitute an offer or a recommendation to buy or sell securities or other financial instruments. Readers should conduct their own review and exercise judgment prior to investing. Investments are not guaranteed, involve risk and may result in a loss of principal. Past performance does not guarantee future results. Investments are not suitable for all types of investors. To the extent that this material concerns tax matters, it is not intended or written to be used, and cannot be used, by a taxpayer for the purposes of avoiding penalties that may be imposed by law. Each tax payer should seek tax, legal or accounting advice from a tax professional based on his/her individual circumstances.
This material is for informational purposes only. Neither APFS nor its Representatives provide tax, legal or accounting advice. Please consult your own tax, legal or accounting professional before making any decisions. Information has been obtained from sources believed to be reliable and are subject to change without notification. The information presented is provided for informational purposes only and not to be construed as a recommendation or solicitation. Investors must make their own determination as to the appropriateness of an investment or strategy based on their specific investment objectives, financial status and risk tolerance. Past performance is not an indication of future results. Investments involve risk and the possible loss of principal.