How You Can Help Those You Love with College Costs (Part 1)
Posted on: September 22, 2015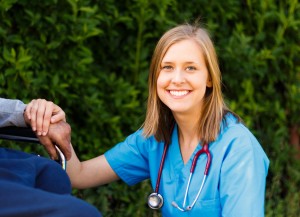 As the cost of college education continues to climb, many "outside" family members are stepping in to help. This trend is expected to accelerate as baby boomers, many of whom went to college, become grandparents or have other family and start gifting what's predicted to be trillions of dollars over the coming decades.
Helping pay for a younger family member's college education is a smart way for you to pass on your wealth without having to pay gift and estate taxes. Below are some ways to help you accomplish this goal.
Cash Gifts
A gift of more than the annual federal gift tax exclusion amount ($14,000 for individual gifts and $28,000 for gifts made by a married couple in 2015) might have gift tax and generation-skipping transfer (GST) tax consequences (GST tax is an additional gift tax imposed on gifts made to someone more than one generation below you). Another drawback is that a cash gift to a student will be considered untaxed income by the federal government's aid application (FAFSA), and student income is assessed at a rate of 50%, which can impact financial aid eligibility.
One workaround is to give the cash gift to the parent instead of the child, because gifts to the parents do not need to be reported as income on the FAFSA. Another solution may be to wait until the child graduates from college and then give a cash gift that can be used to pay off school loans. Lastly, yet another option is to pay the college directly, as contributions made directly to an educational institution do not count as a gift for FAFSA or IRS purposes.
Ambassador Advisors is a Registered Investment Advisor. Securities offered through American Portfolios Financial Services, Inc. of Holbrook, NY, 631-439-4600 (APFS), member FINRA, SIPC. Investment Advisory Services offered through Ambassador Advisors, LLC. Ambassador Advisors is not owned or operated by APFS.
Any opinions expressed in this forum are not the opinion or view of Ambassador Advisors or American Portfolios Financial Services, Inc. (APFS). They have not been reviewed by either firm for completeness or accuracy. These opinions are subject to change at any time without notice. Any comments or postings are provided for informational purposes only and do not constitute an offer or a recommendation to buy or sell securities or other financial instruments. Readers should conduct their own review and exercise judgment prior to investing. Investments are not guaranteed, involve risk and may result in a loss of principal. Past performance does not guarantee future results. Investments are not suitable for all types of investors.