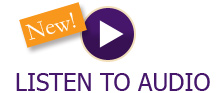 Stocks wrapped up their final trading sessions for 2022 with lower volatility. All three major indexes closed almost exactly where they ended the previous Friday, completing the worst calendar year for stocks since 2008. The bond market ended last week roughly flat, although the year, as a whole, brought a strong uptick in yields. The 10-year bond yield increased over 2.25%, last year, to 3.84%, and the 2-year bond increased from 3.6% to 4.31%. In alternatives, bitcoin was down nearly 65% in 2022, while oil swung from nearly $70 to $130 per barrel through the year and ended at $80.26.
Ongoing monitoring of China's COVID situation remains a source of uncertainty. China COVID infections have increased dramatically, after the country's policies related to the surge did an "about face." The shift away from "Zero COVID" has been a boost to China-related stocks and global economic demand, but the number of new and ongoing cases have some funeral homes and crematoriums in China at or past capacity. The United States and several European nations have imposed COVID testing travel requirements on travelers from China.
In the United States, economic data was minimal, but reinforced general trends. Pending home sales continued to decline, as did their prices. Initial jobless claims rose over the previous week, coming in at 225,000 vs 216,000, while continuing claims also rose 21,000 from the week before. Looking ahead, CPI for December 2022 is due out January 12th and PPI January 18th, which bookend inflation for 2022 and start outlining where policy is to head in the coming year.
Notable events in stocks saw Southwest airlines struggle with rampant flight cancellations that began with a winter storm but snowballed into further issues for the airline. Tesla shares tumbled further following stock sales from Elon Musk and broader concerns about competition in electric vehicles heating up.
2022 was a rough year for investors across the board and a rare time period where both stocks and bonds saw significant losses—remember 2008. As can be expected during such conditions, value names outperformed growth and large-cap stocks outperformed small-cap equivalents. Major index performance saw the Dow Jones come out on top by losing nearly 9%, while the tech heavy NASDAQ lost nearly a third of its value. For S&P 500 names, energy was the only sector with positive performance, gaining more than 50%.
As 2023 kicks off, there are reasons to be hopeful, even if the seas ahead continue to look stormy. While economic concerns await clarity and we anticipate further difficulties ahead, we are optimistic for 2023 and hopeful to navigate its opportunities. We hope the year will resemble Job 8:7, which states, "(Y)our beginnings will seem humble, so prosperous will your future be." With this in mind, we are sailing into similar winds as those we faced throughout 2022. We are confident, however, that the course will lead to warmer weather and the ability for faithful stewards to Dream More, Plan More, Do More® into 2023 and beyond.
Any opinions expressed in this forum are not the opinion or view of American Portfolios Financial Services, Inc. (APFS) or American Portfolios Advisors, Inc.(APA) and have not been reviewed by the firm for completeness or accuracy. These opinions are subject to change at any time without notice. Any comments or postings are provided for informational purposes only and do not constitute an offer or a recommendation to buy or sell securities or other financial instruments. Readers should conduct their own review and exercise judgment prior to investing. Investments are not guaranteed, involve risk and may result in a loss of principal. Past performance does not guarantee future results. Investments are not suitable for all types of investors. To the extent that this material concerns tax matters, it is not intended or written to be used, and cannot be used, by a taxpayer for the purposes of avoiding penalties that may be imposed by law. Each tax payer should seek tax, legal or accounting advice from a tax professional based on his/her individual circumstances.
This material is for informational purposes only. Neither APFS nor its Representatives provide tax, legal or accounting advice. Please consult your own tax, legal or accounting professional before making any decisions. Information has been obtained from sources believed to be reliable and are subject to change without notification. The information presented is provided for informational purposes only and not to be construed as a recommendation or solicitation. Investors must make their own determination as to the appropriateness of an investment or strategy based on their specific investment objectives, financial status and risk tolerance. Past performance is not an indication of future results. Investments involve risk and the possible loss of principal.