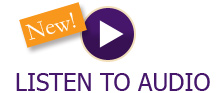 Despite the shortened trading week, due to the Juneteenth holiday, indexes saw a sizable bounce. The Dow Jones, S&P 500 and NASDAQ jumped more than 5%, 6% and 7%, respectively. Several intertwined storylines seemed to drive buying.
Indicators pointed to markets appearing 'oversold,' after several consecutive down weeks, leading analysts to expect some level of rebounding. This momentum helped sectors that took the hardest "hits," like Tech and Healthcare, see the largest gains.
More interestingly, two opposing forces wrestled to see which would influence trading throughout the week. On the negative side, Federal Reserve policy, raising interest rates to 'cool' economic growth, weighed on sentiment. On the positive side, indicators of a slowing economy began easing demand expectations for oil, leading to a price drop. This, in turn, buoyed optimism of staving off inflationary pressures.
The week also saw a mixed bag of economic reports, including lower existing home sales than expected (new home sales remained high). Weekly jobless claims and Consumer Sentiment numbers were both generally in line with estimates. This week brings much weightier reports, as preliminary Gross Domestic Product numbers are released Wednesday and consumer spending on Thursday, both of which could influence upcoming Federal Reserve decision making.
Although, over longer periods of time, Wall Street tends to act rationally in favor of full information, in times like these, markets can move quickly and erratically. Whether in response to rumors or partial information, investments often behave like someone who reacts before getting the whole story. Of course, as Proverbs 18:13 states, "If one gives an answer before he hears, it is his folly and shame." Selling on knee-jerk reactions precipitated by the markets' own irrational behavior does not exhibit wisdom. As our team makes decisions based on changing economic conditions, we are doing our best to listen fully before making appropriate moves.
Any opinions expressed in this forum are not the opinion or view of American Portfolios Financial Services, Inc. (APFS) or American Portfolios Advisors, Inc.(APA) and have not been reviewed by the firm for completeness or accuracy. These opinions are subject to change at any time without notice. Any comments or postings are provided for informational purposes only and do not constitute an offer or a recommendation to buy or sell securities or other financial instruments. Readers should conduct their own review and exercise judgment prior to investing. Investments are not guaranteed, involve risk and may result in a loss of principal. Past performance does not guarantee future results. Investments are not suitable for all types of investors. To the extent that this material concerns tax matters, it is not intended or written to be used, and cannot be used, by a taxpayer for the purposes of avoiding penalties that may be imposed by law. Each tax payer should seek tax, legal or accounting advice from a tax professional based on his/her individual circumstances.
This material is for informational purposes only. Neither APFS nor its Representatives provide tax, legal or accounting advice. Please consult your own tax, legal or accounting professional before making any decisions. Information has been obtained from sources believed to be reliable and are subject to change without notification. The information presented is provided for informational purposes only and not to be construed as a recommendation or solicitation. Investors must make their own determination as to the appropriateness of an investment or strategy based on their specific investment objectives, financial status and risk tolerance. Past performance is not an indication of future results. Investments involve risk and the possible loss of principal.