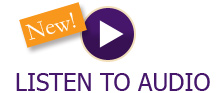 Most of the major benchmarks endured a fifth consecutive week of losses, as interest rate and inflation worries continued to weigh on sentiment – especially growth stocks. The losses briefly pushed the Dow Jones Industrial Average into correction territory, down more than 10% from its recent highs and joining the S&P 500. The Nasdaq Composite and the small-cap Russell 2000 Index ended the week firmly in bear markets, down more than 25%.
Wall Street had been bracing for a week of volatility given the Federal Reserve's highly anticipated policy meeting on Tuesday and Wednesday, along with several important economic data releases. On Wednesday afternoon, Fed policymakers announced a 50-basis-point increase in the federal funds target rate, the largest since 2000. Officials also announced that the Fed would begin allowing its holdings of Treasuries and agency mortgage-backed securities to decline in June at an initial combined monthly pace of $47.5 billion, stepping up over three months to $95 billion.
The market's initial reaction was muted, as the moves were largely in line with expectations. At his post-meeting press conference, however, Fed Chair Jerome Powell surprised many by stating that a hike of 75 basis points was "not something we are actively considering." Together with his assurances that a recession was unlikely in the near term, his comments were generally perceived as more dovish than anticipated and led stocks to rally sharply in late Wednesday trading.
The market's gains more than unwound on Thursday, however, as investors appeared to reconsider whether a 75-basis-point increase was, in fact, off the table. Some potentially worrisome inflation data reinforced such concerns. The Commerce Department reported that non-farm unit labor costs jumped 11.6% in the first quarter, well above elevated consensus forecasts of around 9.9%. The increase was largely due to a 7.5% drop in productivity, the biggest quarterly decrease in nearly 75 years. While many economists cautioned that the figure was complicated by the surprise 1.4% annualized decline in first-quarter gross domestic product—which itself was further complicated by a record trade deficit—it was still a greater drop than most had anticipated.
Payrolls firm ADP's tally of private sector employment, released Wednesday, surprised to the downside (only 247,000 jobs added versus nearly 400,000 consensus), so investors may have been hoping for confirmation in the official data of some easing in labor market pressures. Those looking for such evidence may have taken some encouragement from average hourly earnings, which rose 0.3% in April, down from 0.5% in March and below expectations.
The shifting sands of the market continue to move erratically. Investing for the future, of course, is like a construction project: success hinges on planning ahead and setting a solid base. Like the builder in Luke 6:48 "who dug down deep and laid the foundation on rock," our team continues to prioritize the ownership of strong companies that can handle the wind, rain, and shifting sands of market uncertainty. Although the timing and duration of these events can rarely be predicted, they are almost always short-lived relative to periods of growth, and proper preparation can allow for focusing less on the short term and more on the harvest.
Any opinions expressed in this forum are not the opinion or view of American Portfolios Financial Services, Inc. (APFS) or American Portfolios Advisors, Inc.(APA) and have not been reviewed by the firm for completeness or accuracy. These opinions are subject to change at any time without notice. Any comments or postings are provided for informational purposes only and do not constitute an offer or a recommendation to buy or sell securities or other financial instruments. Readers should conduct their own review and exercise judgment prior to investing. Investments are not guaranteed, involve risk and may result in a loss of principal. Past performance does not guarantee future results. Investments are not suitable for all types of investors. To the extent that this material concerns tax matters, it is not intended or written to be used, and cannot be used, by a taxpayer for the purposes of avoiding penalties that may be imposed by law. Each tax payer should seek tax, legal or accounting advice from a tax professional based on his/her individual circumstances.
This material is for informational purposes only. Neither APFS nor its Representatives provide tax, legal or accounting advice. Please consult your own tax, legal or accounting professional before making any decisions. Information has been obtained from sources believed to be reliable and are subject to change without notification. The information presented is provided for informational purposes only and not to be construed as a recommendation or solicitation. Investors must make their own determination as to the appropriateness of an investment or strategy based on their specific investment objectives, financial status and risk tolerance. Past performance is not an indication of future results. Investments involve risk and the possible loss of principal.