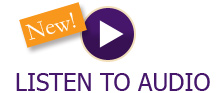 Although the week was news-heavy and contained several volatile sessions, the major indices finished mixed and all closed less than 1% away from their starting point. Markets continue to price in the risk of further and longer rate hikes, as we saw bonds sell off and the 10-year yield rose 18bps to 3.93%.
A slew of economic reports gave analysts plenty to process. On Tuesday, Consumer Price Index data for January showed prices had increased 0.5% from the previous month and 6.4% from a year ago. Though these numbers were 'hot', they were not as bad as some feared. The same day also saw wage data which showed pay had increased 0.3% from the previous month, while estimates expected a 0.2% decline. This information was even more telling, as the Federal Reserve has been clear that wage pressures are a metric they continue to watch closely while gauging how far to raise and hold interest rates.
While markets did not react negatively, bond markets started seeing yields increase, which means that expectations of higher interest rates for a longer period are beginning. On Thursday, Producer Price Index data—measuring the costs for companies to create goods and services—showed a higher-than-expected month-over-month increase (0.7% vs 0.4%). Coming on the back of data earlier in the week, this seemed to make markets more jittery and also helped push bond yields even higher to close the week.
Earning reports for the week brings back our 'good news is bad news' segment. Coca-Cola, AirBNB and Shopify all beat on their earnings and revenue, showing that American consumers are still spending. Food delivery service, DoorDash, had higher-than-expected revenue and, unlike some other companies, provided positive forward guidance which drove a spike in their stock price. How are consumers paying for all of this? Consumer credit card debt continues to rise. We are keeping a close eye on this dynamic, as it is one of the biggest uncertainties as to whether household spending will lead to a 'soft' landing or if it will falter and lead to recession. Household debt reached an all-time high of $16.9 trillion, while defaults and delinquency ticked upward.
In geopolitical events, after months of secret planning, President Biden visited Kyiv, Ukraine, to express support for Ukraine as the war nears the one-year anniversary. In a speech to the Russian legislature, Russian President Vladimir Putin stated Russia would withdraw from the New Start treaty, the last remaining major nuclear arms control treaty in a sign of further escalation of tensions. In Turkey, two significant aftershocks measuring magnitude 6.3 and 5.8 hit regions still working to recover after two powerful quakes devastate the region.
With so many variables still shifting, markets continue to await clarity on the path that lies ahead. James 3:17 , "but the wisdom from above is first pure, then peaceable, gentle, open to reason, full of mercy and good fruits, impartial and sincere." In the face of conflicting and uncertain data, our team looks to embody these principles in order to adjust portfolios in the most prudent manner. While analysts can look to advocate to be right in their assumptions, our team looks to be impartial and open to reason in order to adjust appropriately as more information comes to light.
Any opinions expressed in this forum are not the opinion or view of American Portfolios Financial Services, Inc. (APFS) or American Portfolios Advisors, Inc.(APA) and have not been reviewed by the firm for completeness or accuracy. These opinions are subject to change at any time without notice. Any comments or postings are provided for informational purposes only and do not constitute an offer or a recommendation to buy or sell securities or other financial instruments. Readers should conduct their own review and exercise judgment prior to investing. Investments are not guaranteed, involve risk and may result in a loss of principal. Past performance does not guarantee future results. Investments are not suitable for all types of investors. To the extent that this material concerns tax matters, it is not intended or written to be used, and cannot be used, by a taxpayer for the purposes of avoiding penalties that may be imposed by law. Each tax payer should seek tax, legal or accounting advice from a tax professional based on his/her individual circumstances.
This material is for informational purposes only. Neither APFS nor its Representatives provide tax, legal or accounting advice. Please consult your own tax, legal or accounting professional before making any decisions. Information has been obtained from sources believed to be reliable and are subject to change without notification. The information presented is provided for informational purposes only and not to be construed as a recommendation or solicitation. Investors must make their own determination as to the appropriateness of an investment or strategy based on their specific investment objectives, financial status and risk tolerance. Past performance is not an indication of future results. Investments involve risk and the possible loss of principal.