How Seniors can Cope with Financial Stress
Posted on: January 26, 2017
Financial Planning
Investment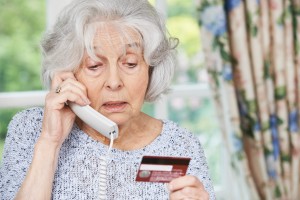 Financial stress is a cyclical problem which is generating health problems and more debt for our senior citizens. While the most stressed age groups in America are adults in their late 30s and through their 40s, seniors have a unique problem when it comes to difficult financial situations, and they may have fewer for improving it.
The most common causes of financial stress are:
Job Loss/Reduction – 51%
Healthcare – 29.5%
Other – 21.6%
Unpaid Taxes – 12.7%
Divorce/separation – 8.2%
Bankruptcy – 6.7%
Foreclosure notices – 5.7%
Regardless of the cause of financial stress, it has a major toll on the body and mind of those suffering from it. This can manifest itself as:
Headaches
Insomnia
Chest pain and rapid heartbeats
Low energy
Susceptibility to colds and infections
Loss of desire
Upset stomachs
Lethargy
Anxiety
Depression
Any health related problem brought on or exacerbated by financial stress can compound the problem with further healthcare related expenses. It is possible, however, to take on a range of free or low-cost activities which improve health and actually help both the mind and body cope with financial stress and work toward a practical solution. You can find out more about the power of exercise and better diet with this financial stress coping guide for seniors.
Sources: Federal Reserve, Insights into the Financial Experiences of Older Adults
American Institute of Stress, Stress Effects
Ambassador Advisors is a Registered Investment Advisor. Securities offered through American Portfolios Financial Services, Inc. of Holbrook, NY, 631-439-4600 (APFS), member FINRA, SIPC. Investment Advisory Services offered through Ambassador Advisors, LLC. Ambassador Advisors is not owned or operated by APFS.
Any opinions expressed in this forum are not the opinion or view of Ambassador Advisors or American Portfolios Financial Services, Inc. (APFS). They have not been reviewed by either firm for completeness or accuracy. These opinions are subject to change at any time without notice. Any comments or postings are provided for informational purposes only and do not constitute an offer or a recommendation to buy or sell securities or other financial instruments. Readers should conduct their own review and exercise judgment prior to investing. Investments are not guaranteed, involve risk and may result in a loss of principal. Past performance does not guarantee future results. Investments are not suitable for all types of investors.