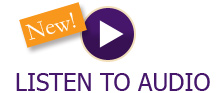 Information to feed both bulls and bears was in ample supply last week, and as earnings season gained momentum, so did the major indexes. The Dow Jones, S&P 500 and NASDAQ each climbed approximately 5% and saw trading end Friday on a positive note. Fixed Income saw yields rise, as bond prices fell, and Gold ended the week up, while Oil fell.
Leading into third-quarter end, many analysts had tempered expectations for company performance due to both inflationary pressures trimming profit margins and general economic slowing. With a lowered bar, many big names have beaten expectations thus far. Continuing the trend with financials, Bank of America beat expectations, followed by names in other sectors, including Johnson and Johnson, trucking firm JB Hunt and AT&T. Netflix beat across the board, giving numbers far above projections in many areas, which caused their shares to surge.
There were a few negative occurrences on earnings, one of which was Tesla. Though they beat on earnings, revenue came in slightly below expectations and margins did not please analysts. Social media site Snapchat was also more profitable than expected but saw their stock plunge nearly 30%. Thoughts leading to the selloff centered around Internet advertising revenue, which has been a concern for many such firms. Snapchat increased users above expectations but failed to generate additional income, raising concerns about the business model in this environment and added to concern around similar companies who are yet to report, such as Google parent Alphabet and Facebook parent Meta.
Optimism on Friday came mainly from reports that some in the Federal Reserve are growing concerned about effects related to their aggressive interest rate hikes. Though no one has made statements on the record, it is the first bit of 'dovish' policy rumors to reach the ears of markets. Most believe the Fed will raise rates by 0.75% at their meeting in November, but after that point there is less certainty on what to expect. On October 27, the advance estimate of Q3 GDP will be released, with consensus showing Q/Q Real GDP ending up positive (est. 1.9%) versus the prior two negative prints (-0.58% and -1.63%). This could indicate a return to economic growth after adjusting for inflation.
The week had many impactful geopolitical events. In the UK, Prime Minister Liz Truss resigned 44 days into her term, after the forced resignation of her finance minister, Kwasi Kwarteng, the previous week. In Ukraine, Russia continues missile and drone attacks at key power and heating infrastructure, while Ukraine nears retaking Kherson, the first city captured by Russia in the conflict. Finally, Xi Jinping was reelected as CPC General Secretary from China's CPC party meeting.
Seeing a green week for markets can be a morale boost during times of economic uncertainty. Pairing those gains with some positive bits of news is doubly welcome. 1 Thessalonians 5:6 states, "So then let us not sleep, as others do, but let us keep awake and be sober." While our team hopes for another edition of the July rally we saw this summer, we're staying alert and continue to position our portfolios for the ebbs and flows to come in both markets and news cycles.
Any opinions expressed in this forum are not the opinion or view of American Portfolios Financial Services, Inc. (APFS) or American Portfolios Advisors, Inc.(APA) and have not been reviewed by the firm for completeness or accuracy. These opinions are subject to change at any time without notice. Any comments or postings are provided for informational purposes only and do not constitute an offer or a recommendation to buy or sell securities or other financial instruments. Readers should conduct their own review and exercise judgment prior to investing. Investments are not guaranteed, involve risk and may result in a loss of principal. Past performance does not guarantee future results. Investments are not suitable for all types of investors. To the extent that this material concerns tax matters, it is not intended or written to be used, and cannot be used, by a taxpayer for the purposes of avoiding penalties that may be imposed by law. Each tax payer should seek tax, legal or accounting advice from a tax professional based on his/her individual circumstances.
This material is for informational purposes only. Neither APFS nor its Representatives provide tax, legal or accounting advice. Please consult your own tax, legal or accounting professional before making any decisions. Information has been obtained from sources believed to be reliable and are subject to change without notification. The information presented is provided for informational purposes only and not to be construed as a recommendation or solicitation. Investors must make their own determination as to the appropriateness of an investment or strategy based on their specific investment objectives, financial status and risk tolerance. Past performance is not an indication of future results. Investments involve risk and the possible loss of principal.