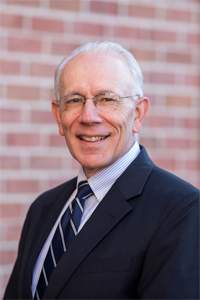 Financial Advisor
Lenny has been in financial services since 1995, joining Ambassador Advisors in 2008. His focus is on helping individuals and ministries improve stewardship through cohesive financial planning to maximize saving and giving. His background includes teaching, coaching, and nine years in youth ministry, having earned a BA in Physical Education and Health from Carthage College and a BA in Bible Theology from Moody Bible Institute. A lifelong sports enthusiast, Lenny particularly enjoys following Green Bay Packers football. He stays involved in the life of youth via his church's youth group and senior high Sunday school. Lenny and his wife, Margaret, have five adult daughters, and live in Lancaster.
Email lmarsch@ambassadoradvisors.com.
Check the background of this Investment Professional
http://brokercheck.finra.org/
Learn with your friends!
Group educational opportunities for your church, nonprofit organization, neighborhood, or small group Bible study.
Ambassador Advisors offers educational opportunities on many topics, for any group. Want to learn about how the COVID-19 pandemic is affecting the financial markets and your retirement savings? Need help planning for retirement and college savings? Looking for the best ways to financially support charities and your church, while also leaving a legacy for family? We can help!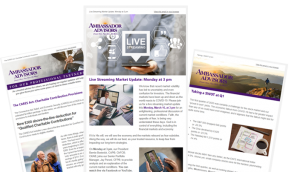 Sign Up to Receive Our Informational Emails